Everyone Models
A Lighthearted Introduction to Data Modeling
Everyone Models is a 4-page promotional and educational pamphlet explaining the basics of data modeling. It was conceived as a strategic response to dismissive claims against data modeling by Nielsen Catalina Solutions' competitors. The title and cover are a cheeky homage to the Japanese children's book Everyone Poops.
The pamphlet is designed for a non-tech audience, using language and visuals that lower the barrier of understanding. The main infographic pages are designed to work as individual pages, too.
I designed all illustrations, page layout, typesetting and the visual look/feel of the piece; and collaborated with writers and researchers for the content.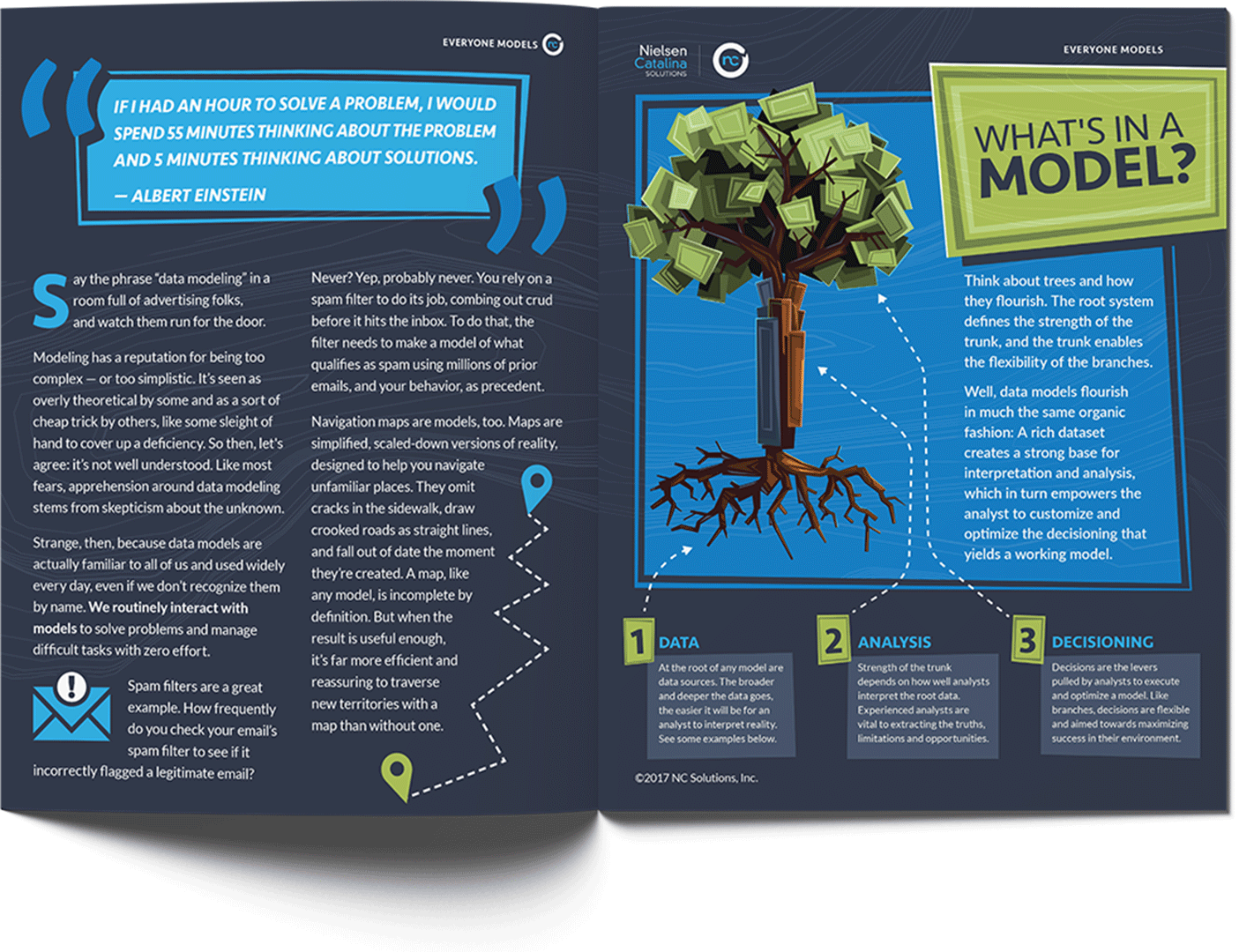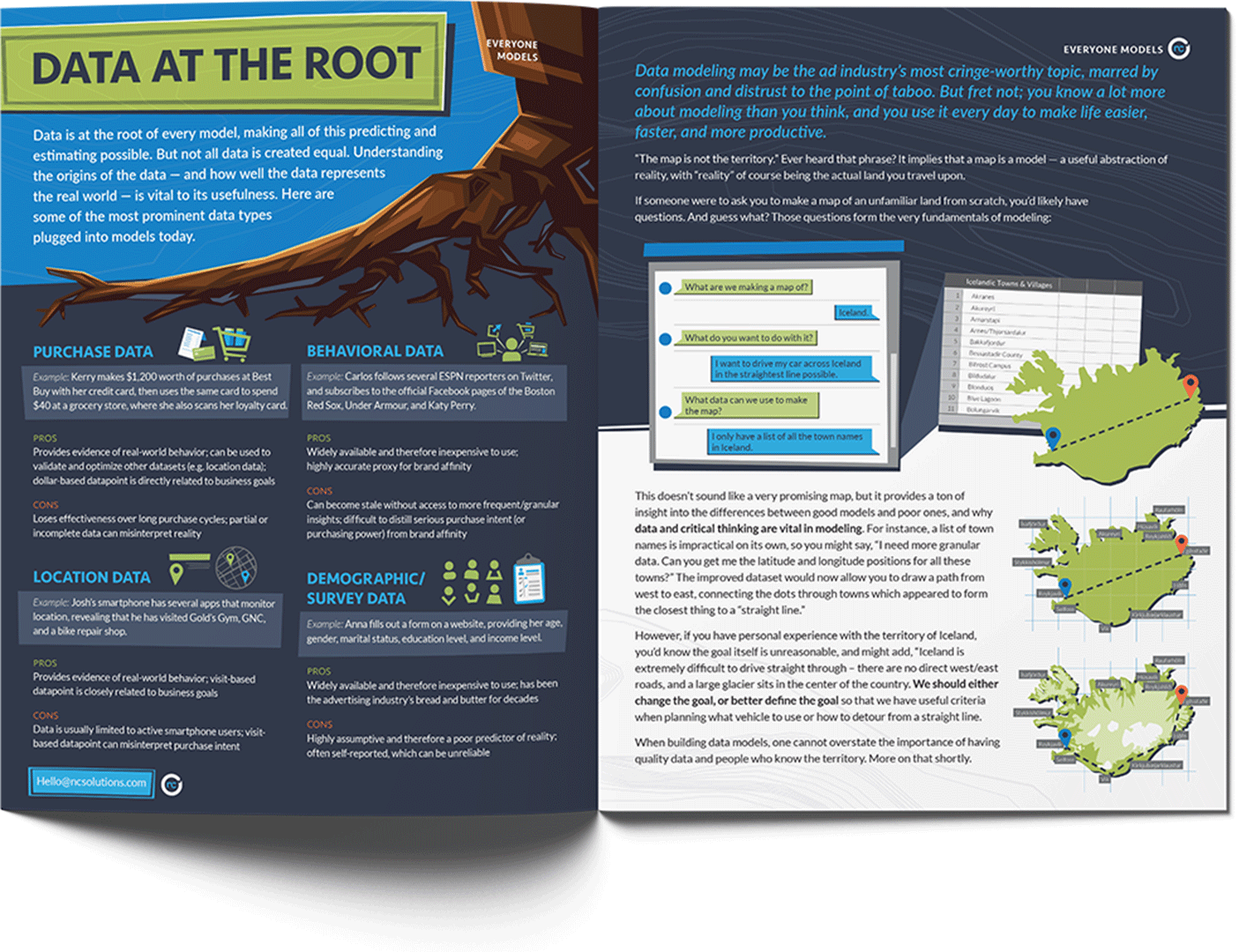 Thanks for looking!
Like what you see?